#1 SEO Expert in Dubai
Hire the best SEO Specialist in Dubai
If you're looking to boost your website's organic traffic from Google, you've come to the right place. As a top SEO expert based in Dubai and a certified specialist with Google, I have a proven track record of optimizing websites for both small and large businesses in the region to rank on the first page of Google search results. Don't hesitate to hire me as your SEO expert in Dubai today!


How to outrank your competitors?


Effective SEO Strategy That Works


Research
The process of research includes strategizing, conducting keyword research, performing an SEO audit, analyzing the market, and evaluating competitors.


ON-Site SEO
The practice of On-Page SEO entails enhancing various elements on the pages of your website, such as page speed, content, meta data, and other relevant factors.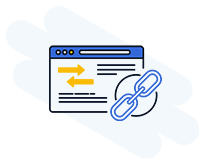 OFF-Site SEO
The objective of Off-page SEO is to generate relevant referral traffic and establish domain authority for your website by earning links from other websites.


What are the Benefits of Choosing an SEO Expert Service?
Nabeel Lateef is a renowned SEO expert in Dubai with a proven track record in digital marketing. With a wealth of digital knowledge, he offers top-notch SEO services to his clients and is passionate about providing them with the best possible online marketing solutions. In fact, he even offers a complimentary 30-minute consultation to prospective clients. 
Nabeel Lateef specializes in both On-page and Off-page SEO, which are essential for driving traffic and improving search engine rankings. He can help optimize website content and HTML code to achieve better results, as well as build quality backlinks and external signals for off-page SEO. In addition to On-page and Off-page SEO, Nabeel Lateef can also assist with local SEO, which can greatly benefit local businesses. Local SEO can help businesses appear in the top positions of local search results, making them more visible and accessible to nearby customers. Overall, clients appreciate Nabeel Lateef's easy-to-understand guidance and effective SEO solutions.
Top Rated SEO Specialist in Dubai
Get Found on Google with My Proven SEO Services
Are you searching for SEO consultancy in Dubai? Look no further than Nabeel Lateef, the top-rated SEO consultant who can help your business achieve higher rankings on search engine results pages and increase your online visibility. With affordable and customizable services, businesses of any size can benefit from his expertise.
If you're in need of an SEO Specialist in Dubai, I'm here to help you elevate your online marketing strategy and expand your business. As an experienced SEO Specialist, I provide a range of services that can enhance your online presence and improve your search engine rankings. My areas of expertise include keyword research, on-page optimization, link building, and more. With my guidance, you can establish a strong online presence and reach a wider audience. Contact me now to schedule a consultation and learn more about how my services can benefit your business.
SEO Services in Dubai, UAE
Keyword Research
Keyword research involves identifying and evaluating the specific search queries that people enter into various search engines. By leveraging these keywords, content creators can develop material that appeals to individuals searching online and draws them to their website.




Technical SEO

Technical SEO is a crucial aspect of website optimization that encompasses various elements, including website page speed. Websites that have fast loading pages and impeccable user interfaces often enjoy numerous benefits. In fact, technical SEO is a critical factor that determines your website's ranking on the first page of Google search results.


On-Page SEO

Optimizing your website's On-Page elements is essential for achieving a high ranking on Google's first page. At the core of on-page SEO is optimizing your website's content by targeting specific keywords. Additionally, optimizing page titles, descriptions, and images by adding alt attributes can further enhance your website's ranking potential.

Off-Page SEO

In addition to On-Page SEO, Off-Page SEO, which is also known as link building, is another critical factor in achieving a high ranking on Google's first page. It is essential to engage in proper link building practices with high domain authority (DA) websites to boost your website's ranking potential, regardless of your domain's nature.


SEO Search Engine Optimization, is a widely recognized term in digital marketing. While SEO is often used interchangeably with marketing, it specifically refers to the optimization of search engines. The overall process is geared towards increasing organic traffic and enhancing the quality of websites, with factors such as user interface playing a key role in search engine optimization.
Having worked with numerous small and reputable companies, I prioritize each client and aim to contribute to their business growth regardless of their current market position. My strong work ethic and dedication to excellence make me a reliable choice for any business looking to enhance their SEO. Additionally, as a professional content writer, I specialize in creating On-Page SEO content, which is crucial for ranking webpages among top search results. Based on my extensive knowledge and expertise, I can guarantee that your webpage will rank on the first page of Google.
My charges are customized based on your specific project plan, as every website requires a unique approach. I prefer to review the project and discuss it with clients before fixing any costs.
Why Your Business Needs SEO Specialist
Business owners are often aware of the importance of SEO, but may not fully understand its significance. As the top SEO Specialist in Dubai, let me explain why your business needs SEO.
SEO offers numerous benefits, including 
increased visibility
improved brand awareness
i

ncreased sales 

revenue. 
By improving your website's ranking in search engine results pages, SEO can drive more traffic to your website and ultimately increase your customer base.
In addition to these benefits, SEO can also enhance your website's user experience and credibility. By optimizing your website for search engines, you can make it more user-friendly, which can lead to increased engagement and conversions.
As the leading SEO consultant in Dubai, I offer a variety of services to help businesses improve their rankings, such as keyword research, link building, and on-page optimization. I also provide monthly reporting to track progress and show the results of my work.
If you're ready to take your business to the next level with SEO, contact me today. As a proven expert with a track record of success, I can help you achieve the results you're looking for.
Assess Your SEO Performance and Visitor Traffic 
I take pride in delivering top-notch work without compromising on quality. This dedication has helped me achieve a 90% success rate and earn the trust of many loyal clients and returning customers. This is a significant accomplishment for me, considering the competitiveness of the business hub I operate in as an SEO expert.
To see how your website is performing in terms of SEO and visitor traffic, I offer services to calculate your SEO score and analyze your website's metrics. By identifying areas for improvement and implementing effective strategies, I can help boost your website's performance and attract more traffic. Contact me to learn more about how I can help you achieve your SEO goals.
Are you looking SEO Service in Dubai, UAE ?